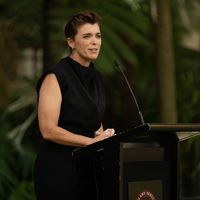 Meet Melissa McMahon
From enlisting in the Army at 18 to joining the Queensland Police Service at the age of 21, Melissa has devoted her entire adult life to serving her community, state and country.
As a working mother of three, Melissa understands the pressures facing today's families and is committed to working towards better outcomes for local families when it comes to accessing crucial frontline services. 
Melissa is the experienced community champion Macalister needs.